Everyone in my family has one thing in common. We all love cats. They're just so enjoyable, kind, and all around pleasant to be around. My five-year-old brother is no different. From the time he could talk, he's been constantly asking for a kitty of his very own. I of course, being a fellow cat lover would have been happy to oblige, but there is one tiny problem. We live in an old apartment building; it's cozy, but unfortunately, as often the case with big apartments, we are only allowed to have fish. Of course, this is not the reasoning that would be accepted, let alone understood by a toddler.

---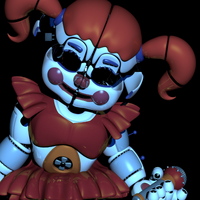 "You have reached Parts and Services."
The following page is currently under construction. That means some things featured may not be final and will be edited in future. This could also mean you can request ideas in the comments or edit the page if allowed. However, it's best to ask to edit the page, or check if the page has a "public" template.
---
Ad blocker interference detected!
Wikia is a free-to-use site that makes money from advertising. We have a modified experience for viewers using ad blockers

Wikia is not accessible if you've made further modifications. Remove the custom ad blocker rule(s) and the page will load as expected.