Ad blocker interference detected!
Wikia is a free-to-use site that makes money from advertising. We have a modified experience for viewers using ad blockers

Wikia is not accessible if you've made further modifications. Remove the custom ad blocker rule(s) and the page will load as expected.
Colossus Gemuniss Myrynus
or
Colossusmynryah
or commonly refered to as
The Shadow Giant
is a form of shadow energy that wanders around Freddy Fazbear's Pizza.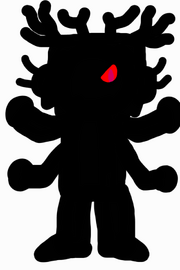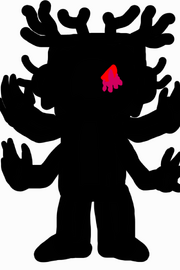 Height: 8 feet
Weight: 625 lbs
He was first created when Katt and Fazzy had a fight (theoratically this would alter the space time continum thus resulting in something threatening). Then this allowed a dark form of energy known as "Mynryas" to cross over into earth. Then he possessed Gamer Guy and then this resulted in an evil collapse.
Scientific Name
Edit
Colossus Mynryas Geminuss Gamress Shedass Pedeloss
Penelope finds him attractive
He scares Mittens and Dillain
The only ones who aren't scared of him are Penelope and Katt