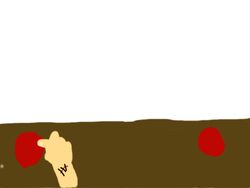 David Adaven (or just simply "Dave") is a night guard who works at Freddy Fazbear's Pizza in Five Nights at Freddy's Fun Fair.
Appearance
You never really see Dave's body. All you can see of him is a brief moment when you press a button. You can see his hand and forearm. His wrist has a scar on it.
Trivia
His last name is "Nevada" backwards, hinting at the setting of the game.
Ad blocker interference detected!
Wikia is a free-to-use site that makes money from advertising. We have a modified experience for viewers using ad blockers

Wikia is not accessible if you've made further modifications. Remove the custom ad blocker rule(s) and the page will load as expected.