---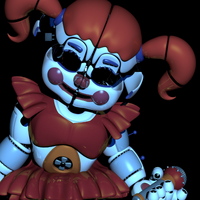 "You have reached Parts and Services."
The following page is currently under construction. That means some things featured may not be final and will be edited in future. This could also mean you can request ideas in the comments or edit the page if allowed. However, it's best to ask to edit the page, or check if the page has a "public" template.
---
Yo. This page belongs to Wither. 
If you have permission: Feel free to edit.
If you don't have permission: Do not edit whatsoever.
If want something to be added without you having permission: Suggest in the comments.
Know what you're doin', mate, my copartner Springtrap is watchin' you.


Double Foxy
Game Information
Platform(s)
Nintendo 64DD

Engine
Developer
Scott Cawthon
Genre
Action-adventure
Theme
Mode
Singleplayer
Project
Release date(s)
Download(s)
None
Port of
Proceeded by
Foxy's Adventure
Followed by
Double Foxy is a 2000 action-adventure game, originally for the 64DD, released in 1999 in Europe, and in 2000 in the rest of the world. It has since been ported to the iQue Player in 2003.
Story
Springtrap creates an evil clone of Foxy called Phantom Foxy, who kidnaps Mangle. Foxy goes to save his friend.
Gameplay
TBA
Ad blocker interference detected!
Wikia is a free-to-use site that makes money from advertising. We have a modified experience for viewers using ad blockers

Wikia is not accessible if you've made further modifications. Remove the custom ad blocker rule(s) and the page will load as expected.