Evelyn Cartwight
is a fan Night Guard that can be unlocked if you beat Night 2.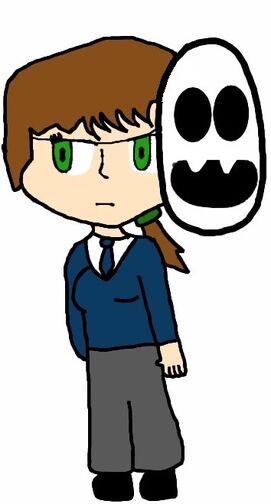 Appearance
Evelyn has a white mask with white fangs drawn on the mouth that is placed on her desk. She has dark green eyes and short brown hair that is styled into ponytail tied with green hair tie. She wears dark blue blazer with white shirt and and dark blue necktie underneath. She appears to have dark grey pants and shoes.
Trivia
Her mask and hairstyle inspired Valeria Van Abramsson. Which is Samanthatheflyingsquirrel25's unreleased Slenderman Proxy OC.
Gallery
Ad blocker interference detected!
Wikia is a free-to-use site that makes money from advertising. We have a modified experience for viewers using ad blockers

Wikia is not accessible if you've made further modifications. Remove the custom ad blocker rule(s) and the page will load as expected.