---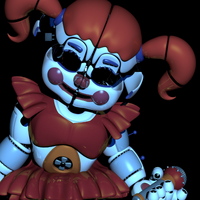 "You have reached Parts and Services."
The following page is currently under construction. That means some things featured may not be final and will be edited in future. This could also mean you can request ideas in the comments or edit the page if allowed. However, it's best to ask to edit the page, or check if the page has a "public" template.
---
FazQuest is a series of role-playing videogames created by Expansion Corporations Inc. in (kind of) cooperation with others. It's the first Five Nights at Freddy's series to ever have a console release.
Differences with FNaFB
OK, i'm not mention the full title of FNaFB here since it's a vulgar name, but that's also an RPG. Let's see the differences.
FNaFB's battle system is more like Pokémon, FazQuest's is more like South Park: The Stick of Truth.
The controls are different (FNaFB: WASD|FazQuest: Various Control Settings).
 FNaFB is full of vulgar references and is 18+; FazQuest is aimed at players from 9 years onwards.
The items are different.
The enemies are different.
Games
Existing
Ad blocker interference detected!
Wikia is a free-to-use site that makes money from advertising. We have a modified experience for viewers using ad blockers

Wikia is not accessible if you've made further modifications. Remove the custom ad blocker rule(s) and the page will load as expected.