Five Nights Online 2
You try again with the spending five nights online thingy, and this time there are no antiviruses, and more bullies! Can you still keep calm?
Extra stuff
This game has nothing to do with FNaF. That's why it's a joke page. Plz comment if u c dis.
---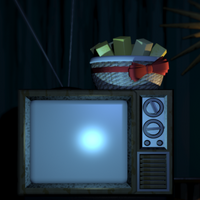 "Thank you for selecting: Exotic Butters"
This page is a joke page, which means it's not meant to be taken seriously at all. Joke pages are typically silly dumb ideas that'd never work or ideas that aren't meant to be taken seriously at all.
---
Ad blocker interference detected!
Wikia is a free-to-use site that makes money from advertising. We have a modified experience for viewers using ad blockers

Wikia is not accessible if you've made further modifications. Remove the custom ad blocker rule(s) and the page will load as expected.