Est. 2014
Hello there! Welcome to the Five Nights at Freddy's Fanon Wiki! This wiki is currently boasting 1,387 pages and a wide userbase. Be sure to read the Rules, especially if you plan to join our community and create pages.

Main page: Staff
Bureaucrats: The head admins of the wiki.
Admins: Those who administrate the wiki.
Assistants: They assist the admins. They have both content mod and discussions mod rights.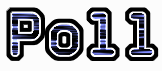 Who is your favourite Sister Location character?
Previous poll was: who do you believe to be the most powerful FNaF character?
Nightmare - 190
The Puppet - 79
Golden Freddy - 36
Nightmare Fredbear - 10
Phantom Puppet - 7
Shadow Bonnie - 6
Shadow Freddy - 5
Create blog post
Blogs
Hey guys! For Droid Season 2, I wouldn't mind if you give me some fan art ideas. I specifically want a picture of JonaEs who if you didn't know, looks pretty much the same as WallE from the disney mo…

Read more >

P.S. About second teaser: I couldn't make light in Paint ;-;

Read more >

Extra fact: The story will be divided on two chapters.




Hope you will enjoy it!




P.S. Made in Paint, but looks good for me.

Read more >
See more >
Ad blocker interference detected!
Wikia is a free-to-use site that makes money from advertising. We have a modified experience for viewers using ad blockers

Wikia is not accessible if you've made further modifications. Remove the custom ad blocker rule(s) and the page will load as expected.