Five Nights at Freddy's Fanon Wiki All-Stars: Super Drifters
Comment

1
Share
Ad blocker interference detected!
Wikia is a free-to-use site that makes money from advertising. We have a modified experience for viewers using ad blockers

Wikia is not accessible if you've made further modifications. Remove the custom ad blocker rule(s) and the page will load as expected.
---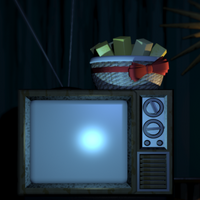 "Thank you for selecting: Exotic Butters"
This page is a joke page, which means it's not meant to be taken seriously at all. Joke pages are typically silly dumb ideas that'd never work or ideas that aren't meant to be taken seriously at all.
---
---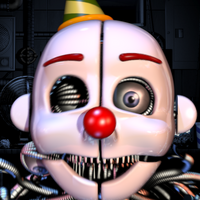 "You must let us in that room."
The page is public, meaning you can edit the page to add content that the creator finds acceptable. However, vandalism or editing other people's work without permission is definitely not tolerated. If any of the admins find out of your vandalism to a page, you will be blocked accordingly and the edit will be reverted. If the creator of the page offers any rules about editing their page, follow them.
---
FNAFFW All-Stars: Super Drifters is a game were fan characters and and even user's come together to race in places from all sorts of games, stories and more of the wiki!
Characters (User's allowed to add)
Edit
MarioVsSonicFan
Downtown Freezy
Rage The Hedgehog
MarioVsSonicFans Characters
Edit
Souless Freddy (Five Nights at Freddy's: The Forgotten Souls)
Souless Bonnie (Five Nights at Freddy's: The Forgotten Souls)
Souless Chica (Five Nights at Freddy's: The Forgotten Souls)
Souless Foxy (Five Nights at Freddy's: The Forgotten Souls)
Souless BB (Five Nights at Freddy's: The Forgotten Souls)
Souless Plushtrap (Five Nights at Freddy's: The Forgotten Souls)
Souless Fredbear (Five Nights at Freddy's: The Forgotten Souls)
Cronic (Five Nights at Cronics)
Downtown Freezy's characters
Edit
Freezy Fazbunny
Spitz the Puppet
Rage The Hedgehog's Characters
Edit
Danny Phanto
Hatchet
Phantom Hatchet
Mash and Smash
Cups and Tracks (Do not Edit without permission)
Edit
TBA