Ad blocker interference detected!
Wikia is a free-to-use site that makes money from advertising. We have a modified experience for viewers using ad blockers

Wikia is not accessible if you've made further modifications. Remove the custom ad blocker rule(s) and the page will load as expected.
---

TonicHedgefox's page!
This article is apart of TonicHedgefox's/Tonic ze Hedgefox's collection of pages. You're not allowed to edit without permission from Tonic unless it's for stub, fixing or categorizing purposes.
---
---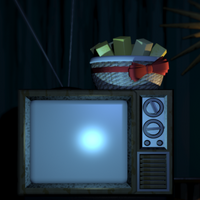 "Thank you for selecting: Exotic Butters"
This page is a joke page, which means it's not meant to be taken seriously at all. Joke pages are typically silly dumb ideas that'd never work or ideas that aren't meant to be taken seriously at all.
---
Five Nights at Phantom Freddy's is a joke game made by TonicHedgefox.
You only have a camera and you're in the FNaF3 office.
Characters
Edit
Phantom Freddy
Edit
Phantom Freddy appears on every camera, then he'll appear walking in the Office, duck down and then jumpscare you, you can't prevent him from jumpscaring you, but his jumpscare has no effect, except making the sirens go off.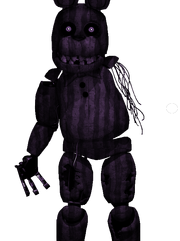 Phantom Bonnie
Edit
Phantom Bonnie appears on the right side of the Office if you look to left, this doesn't happen all the time but he can distract you. His jumpscare has the same effect as Phantom Freddy's.
Phantom Chica
Edit
Phantom Chica appears and does the same as FNaF3.
Phantom Foxy
Edit
Like Phantom Chica, Phantom Foxy appears and does the same as FNaF3.
Phantom Mangle
Edit
Phantom Mangle acts the same as it's FNaF3 version, and has the same appearance.
Phantom Springtrap
Edit
Phantom Springtrap looks like Springtrap with Phantom Eyes. He appears peeking in the Office in the doorway. He'll jumpscare you if you don't look at him, but if you do he'll slide away for a short amount of time so he wont kill you. His jumpscare makes the sirens go off and make the Office slowly fade black.
The Puppet
Edit
If the Office goes black, the Puppet will jumpscare you and kill you.
CAM 01 (Phantom Springtrap), 02, 04 (Phantom Mangle), 07 (Phantom Chica) and 08 return.
This is Tonic's first joke page. (that isn't really thought into.)