---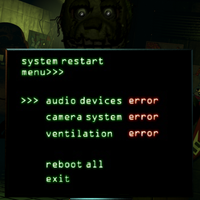 "The systems are in need of rebooting."
This article is a stub. Please help by editing and adding more information to the page. However, you must have permission from the creator of the page, unless you are that said creator, then edit to your heart's intent!
---
Five Nights at Rexy's
Game Information
Platform(s)
PC
Engine
Developer
Sanjay Vyas
Genre
Point and Click
Theme
Horror
Mode
Project
Release date(s)
Download(s)
Port of
Proceeded by
Followed by
Description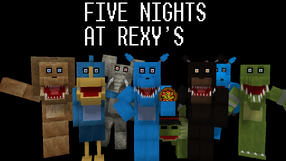 Five Nights at Rexy's is a game where you work the night shift in Rexy's Pizza, a pizzeria competing against Freddy Fazbear's Pizza, and the animatronic characters, Rexy, Jay, Teddy, Leon, Edward, Andy, Tippy, and Abandoned Rexy. For more information, visit www.sanjayanimations.wix.com/sanjaygames.
Ad blocker interference detected!
Wikia is a free-to-use site that makes money from advertising. We have a modified experience for viewers using ad blockers

Wikia is not accessible if you've made further modifications. Remove the custom ad blocker rule(s) and the page will load as expected.