---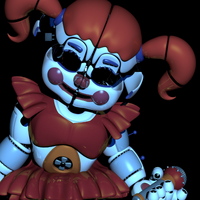 "You have reached Parts and Services."
The following page is currently under construction. That means some things featured may not be final and will be edited in future. This could also mean you can request ideas in the comments or edit the page if allowed. However, it's best to ask to edit the page, or check if the page has a "public" template.
---
Fnatss is a fan game based off splatoon,it's simular to fnaf 1.
cameras
Main entrance
Break room
Studio A
Studio B
Studio hallway A
Studio hallway B
Office entrence A
Office entrence B
Vent A
Vent B
Vent C
Bathroom entrence
Restroom
Lunchroom
Supply closet
Dress up room A
Dress up room B
animatronics
Callie
Marie
BB
Spring trap
Golden freddy
Ad blocker interference detected!
Wikia is a free-to-use site that makes money from advertising. We have a modified experience for viewers using ad blockers

Wikia is not accessible if you've made further modifications. Remove the custom ad blocker rule(s) and the page will load as expected.