Ad blocker interference detected!
Wikia is a free-to-use site that makes money from advertising. We have a modified experience for viewers using ad blockers

Wikia is not accessible if you've made further modifications. Remove the custom ad blocker rule(s) and the page will load as expected.
---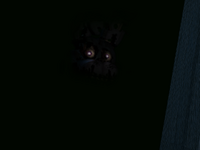 It could be there...
This article is a stub, please fix it by expanding its content, aslong as you have permission from the creator, unless this is your page, then go ahead and edit to your delight!
---
"He's NOT welcome in our band" said Freddy. -Freddy FazBear in FN@F PC GAMA
Freddy FazBear

Status

State
Not Finished
Type
UnFinished
Behavior
Short Tempered

Other

Place
Show Stage
Link to game page: fanon.wikia.com/wiki/Five_Nights_at_Freddy's_(PC_GAMA_Version)   Freddy is a main character and leader of The Freddy Club/Band in FNAFPG.
Personality
Edit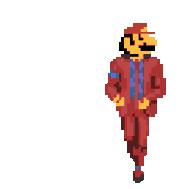 Freddy is very flexible but there is 12% chance he will be stubborn when you start up the game, forcing you to shut down the game and then play again so that the game continues . He is also short tempered, so try not to get killed. Also, I can't describe how freddy feels when he succeeds, but an old friend of mine can.
Appearance
Edit
He looks like his FNAF form, but with rosey cheeks and a broken eye. one of his are stiff because his wiring is covered.
Freddy has not been released for the kids to enjoy, so he is not broken. Just not finished
Freddy seems to be bleeding. that might be how purple man stuffed the kids in the animatronics, they were not on stage yet, so he could put them in. but how golden freddy?
 Freddy and his band are the least important characters that are important.
Freddys eye may be glitched only because he's unfinished.
 So far, this piece of TRIVIA and the one below are the only ones that don't start with Freddy.
No one knows why freddy's bow tie changed in between FNAFPCG and FNAF1. but then again, they might have repainted his bow tie.