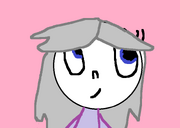 Linda is a 10 year old girl who was stuffed in a
Snowstruck Destruction
suit on her 10th birthday.
Backstory
Purple Guy told her and her friend Brace (who is now Bracer) that there is a unicorn behind the building. Linda and her friend followed Purple Guy and were killed. He stuffed Linda in a Snowstruck suit.
Appereance
Linda has a lavander dress with purple flowers. She has silver hair and blue eyes.
Quotes
Hey Brace! Whats Up? - Everytime Linda sees Brace
I can't wait to see the new animatronics! - Her reply when her mom tells her they are going to Freddy Fazbear's for her birthday
Trivia
Linda's last name is the last name of her creator
Her appereance resembles Snowstruck. Gray hair = Snowstruck
Lavander Dress = Toystruck Black shoes = Phonestruck Red tights = Nightstruck
Her hair style looks like Star's from the Disney XD Show Star VS The Forces Of Evil
Gallery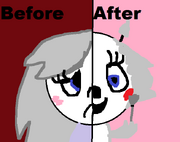 Ad blocker interference detected!
Wikia is a free-to-use site that makes money from advertising. We have a modified experience for viewers using ad blockers

Wikia is not accessible if you've made further modifications. Remove the custom ad blocker rule(s) and the page will load as expected.