---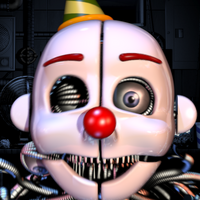 "You must let us in that room."
The page is public, meaning you can edit the page to add content that the creator finds acceptable. However, vandalism or editing other people's work without permission is definitely not tolerated. If any of the admins find out of your vandalism to a page, you will be blocked accordingly and the edit will be reverted. If the creator of the page offers any rules about editing their page, follow them.
---
This is the list of Stories or Fan Fictions planned for the future.
ShadicFazbear
Fazbear Tales: Not Responsible for Damage or Dismemberment
PvzFanatic
[None, come back later.]
SilverCyberlink
ManinBlack007JK
Enderspring
Bolt-Weed
Sapella's Deep Revenge
Three Days Grace
DsFanboy
Toy Chiconnrygle's making
Cityws
Rage the Hedgehog
It's Me...
Simple Pleasures
Kamikazewolf
Aidan the Hedgehog
A Night at Freddy's: The Video Game
Ivan the Iguana
The first Halloween
A Wikia contributor
Emerald1052
The Love Monster (A parody story of the movies "Beauty and the Beast" and "How to Train Your Dragon")
Experiment
Nightmare: Bracer's Origins
Ad blocker interference detected!
Wikia is a free-to-use site that makes money from advertising. We have a modified experience for viewers using ad blockers

Wikia is not accessible if you've made further modifications. Remove the custom ad blocker rule(s) and the page will load as expected.