---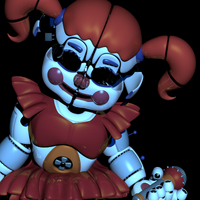 "You have reached Parts and Services."
The following page is currently under construction. That means some things featured may not be final and will be edited in future. This could also mean you can request ideas in the comments or edit the page if allowed. However, it's best to ask to edit the page, or check if the page has a "public" template.
---
South Ferry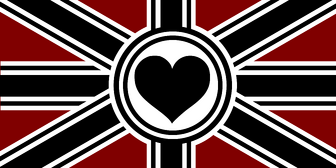 Hi, I am South Ferry. I joined on March 14th, 2015, and I was able to become an admin in one month. Since I became admin, there were big changes to the Wiki, many pages of the past were deleted. I roleplayed quite a bit and enjoyed making characters. However, on September 2nd, 2015, I went on a fantastic two year journey, and was nowhere to be found until March 31st, 2017. Since then I have stopped roleplaying and making OCs, and I now make flags. I plan to retire from this Wiki soon, but for now, I am the Head of Command, and I am making sure the Wiki successfully completes the Final Solution by July 20th.
Downtown Freezy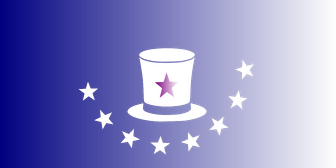 Hey, hello, I'm Freezy. Oh, you don't know me? I've been permanently banned twice so far and I keep comin' back. I'm a force of freakin' nature! I'm the admin you'll see messin' around on the wiki, but don't think you can slip anything past me. I'm a gift from above; Canada, that is. I ain't so polite though and, despite what my awkward social antics convey, I'm a tested genius. Chances are you've spoken to me if you've done anything on the wiki, so you probably don't need all this exposition. Check back often, because this short little autobiography is going to expand. There's gonna be nine more paragraphs. Nine more paragraphs, and I'm gonna get th-that Szechuan t-teriyaki dipping sauce! Ninety-seven more years and nine more paragraphs, and I'm gonna... gonna get that m-Mcnugget sauce!
Demonic BB
Hello? Hello hello? He-Hey! I'm Demonic Balloon Boy, or D-BB for short. I'm one of the users that was mass-promoted to combat this wiki's issues.
I joined back in March 2015 after an...issue with the official wiki that you lot don't need to know about. I have experience with being a chat mod and being an admin, and I even own my own wiki that you're free to visit!
I know that this isn't much of an intro, but this will be expanded.
As always, remember to smile, you are the face of the Five Nights at Freddy's Fanon Wiki.
Tina.g.Sherwin
I'm going to try to get this up this weekend due to me being really busy this week.
FazbearFreak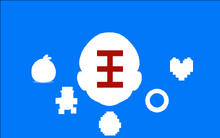 Hey there! My name is FazbearFreak. Aside from being an admin, I am also a memelord, a dedicated gamer, and a friendly guy who loves making pages. But from observing my flag (custom-made, BTW), you most likely guessed at least two of those.
I joined the wiki in Feb. 2016. I was a rather small user at the time, as per expected, making small games. However, all that changed when I created Night Shift at King Pig's. Despite the later games being a complete mess, the first two were well received by the community.
Then came Five Nights at Steve's. If you've heard of me before now, it was likely from this series. I consider this series my first truly successful series, and my greatest works on the wiki. Although the series is currently finished, you should take a look at the pages. They're great stuff.
I became an admin on April 1st 2017, which lead me to believe that it was an April Fool's prank. However, it is obvious that it was not. I was brought into the team to help out during the Final Solution, and I must say, we've been doing a good job. At this rate, the wiki should be cleaned up in no time! However, the best part of the admin experience is getting to know the other amazing people on the staff. Being an admin has been a good experience so far, and I hope to administrate this wiki for years to come!
Welp, there's my story. If you're a new user, I'd like to welcome you to the wiki. I hope you have a good time here, but remember to always follow the rules. They're here for a reason. I might not find out if you do decide to break the rules, but if I do... you're gonna have a bad time.
See ya 'round the wiki!
VentureSonic
Hey hey there average viewer/user/person! My name is VentureSonic, or originally, Tonic ze Hedgefox. I'm an admin on this wiki, responsible for the themes and Discord Chat.
I came to this wiki a long time ago, and I'm gonna be honest, I was pretty stupid. Sadly, that account eventually got hacked (luckily no effects here) so I've had to get a new account. After a while, I became an admin by request. Now I've been working as an admin, making themes and helping users.
Anyway, good luck user. Need some help? Feel free to ask me.
SpringThing14
Hello! I am SpringThing14, a user who was very annoying and easily offended during September, 2015, but now has changed! I am currently a moderator here.
I arrived here because of a friend I knew in real life who wanted me to check out here page, Crocodile the Crocodile. This user, inactive, is MLG Vocapup. I commented on the page, and, after a while, it was at risk for deletion to to it being short. I fought to keep it alive, but failed.
As a wiki contributor, I posted my first page in June of 2015. This was a game called Five Nights at Frisky's. At the time, it was different from the next version to come. I would then change it up in late September, after a large conflict with staff and some others in the page (CreepyPasta)The Room Out Back(WARNING: VERY BAD! READ WITH CAUTION!)
On May 1st, 2017, I completely remastered Five Nighrs at Frisky's to make it more original. The first 3 games and sort-of the 4th one were very unoriginal. The storyline was also a little unbalanced at some parts; however, the drawings were actually decent, especially in the fifth game, Five Nights at Frisky's 5:The New Frisky's of 2016 and Five Nights at Frisky's 6:The Finale.
Five Nights at Frisky's also got me well known, as a lot of users liked it. One user, Connect11, made the first ever fan-art. After that, she got cringey and spammy. Ugg. She's blocked now. I don't hate her, she really liked the pages, but it was her actions.
My best page so far is likely Five Nights at Freddy's: Brother Location, as it had a planned out storyline and good drawings.
I insist you don't check out my profile, as it isn't updated. However, it is good if you'd like to see all of my pages, including some old cringey role-plays!
Advice for you is to read the rules, don't make stubby pages, and buy a car.
Thanks for reading, if you survived this far!
1337MinerDude
Uhhh, hi. I am just your normal guy, uhhhh, I'm bad at making conversation. Well, I joined in December 2015. I immediately made Five Nights at Rainbowman's. And then it's two sequels. Then some other pages after that, and, uhh, yeah. Well, what else is there to say? I like Doritos? Yeah. I'll go with that.
ContaminatedCoralle
Aidanthehedgehogisawesome
Aidan.
The bisexual Satanist furry who doesn't understand reality in the same regards most humans do.
Probably crazy. Very dangerous. Super handsome.
Perhaps there's more to the story, however...
First making his debut on the wiki with several awful and cringey Foxy OCs, the Jewish-Russian j**k-off moron involved himself too much, but maybe that wasn't a bad thing. Befriending a secret agent named Manin, and a demonic version of Balloon Boy named Demonic-BB, as well as others. Joining making RPs and OCs constantly, he carried many edits under his built.
Until one day, the FNaF fandom died, and he went with it. Disapperaing completely off the face of Wikia, only the creation of Undertale was powerful enough to revive him. Joining the Undertale fandom, he was finally happy.
But then, a dream plagued him. He was pursued by a robotic rabbit down a dark hall...
And the next day, Five Nights at Freddy's: Sister Location was announced.
And, as they say, the rest, is history.
The End.
Shadowboy192
I don't know a better way to start this text, so let's start with "Hello".
As you can already tell by the big frickin' title above me my username is Shadowboy192. I am basically a content and discussion moderator here.
Since I'm bad at giving a detailed description of myself I'll make it quick and simple: I've joined this wiki in 2015, as an anon I made a bunch of pages that I now have claimed after I got an account. You may not see doing that much here apart from some minor edits, adding categories and commenting.
Admiteddly I'm not as active as the other staff, my personal and internet life tends to take some time from me.
So now that you've reached the bottom, read every single line written/typed here or simply skipped most of it, you're free to roam this wiki, go on, make pages, edit pages, etc.
Oh wait, there's still one left hold up!
Caelywobbles234
Hi! I'm Caelywobbles, an autistic Wikia user and the newest staff member on FNaF Fanon!
I joined this wiki back around early 2015 and started out as an accountless Wikia contributor. My first page was 5 Nights at Freddy's Ultimate, which was some cringey combination between FNaF 1, 2 and a bit of 3. I then went on to create 5 Nights at Freddy's VS (an unfinished FNaF fighting game which has now been deleted due to the Final Solution), my own fan made history of Fazbear Entertainment, 2 installments in the now-cancelled Five Nights at Springtrap's series and an unfinished 5 Nights at Fredbear's game which got deleted very early on due to being a stub.
I left the wiki for a year, and then joined again in January this year with a proper account this time. And now - boom! I've been chosen as a content mod to join the Waffle-SS and help out with the Final Solution.
So yeah, I hope you enjoyed this little introduction. I might update this if I have more to say about myself, but for now, just remember to follow the Rules, Manual of Style, and hail me, the Almighty Supreme Overlord Holy God-King of Everything, and you'll be fine. :)
-Caelywobbles234
Ad blocker interference detected!
Wikia is a free-to-use site that makes money from advertising. We have a modified experience for viewers using ad blockers

Wikia is not accessible if you've made further modifications. Remove the custom ad blocker rule(s) and the page will load as expected.