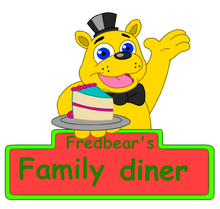 History
First Fredbear's
First Fredbear's Family Diner opens and becomes very popular in it's local country.
Murder Case No.1
First murder occurs and Fredbear's shuts down
First Fazbear's
New pizzeria restaurant based on Fredbear's opens.New animatronics are released with facial recognition software.
Shutdown
4 more murders occur which causes it to shutdown.
Fazbear's Fright
New horror attraction opens with very scary props.
Fire
Burns down because of faulty wiring.
Fredbear's Reopening
Fredbear's reopens with three animatronics: Frika,Spring Bonnie(Springtrap),Fredbear(Golden Freddy)
Animatronics:
[1]Frika,Fredbear,Spring Bonnie
Map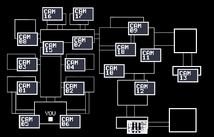 Ad blocker interference detected!
Wikia is a free-to-use site that makes money from advertising. We have a modified experience for viewers using ad blockers

Wikia is not accessible if you've made further modifications. Remove the custom ad blocker rule(s) and the page will load as expected.