Appearance
Oscar is a black penguin housed at Star's Cookies and Sweets. He has a white belly and a orange beak.He has three stray feathers on his head like Chica the Chicken.
behavior
Oscar activates on night 1 and starts moving at 4 am.On night two he is the same.On night 3 he becomes a little more active.On night 4 he is very active.On night 5 he is SUPER quick.On night six he moves instantly.on 5/20 mode he is SUPERSUPERSUPERSUPERSUPERSUPERSUPERSUPERSUPERSUPERSUPERSUPERSUPERSUPERSUPERSUPERSUPERSUPERSUPERSUPERSUPERSUPERSUPERSUPERSUPERSUPERSUPERSUPERSUPERSUPERSUPERSUPERSUPERSUPERSUPERSUPERSUPERSUPERSUPERSUPERSUPERSUPERSUPERSUPERSUPERSUPERSUPERSUPERSUPERSUPERSUPERSUPERSUPERSUPERSUPERSUPERSUPERSUPERSUPERSUPER active.
History
same as stars
relationships
star:one word.HORRIBLE!
ruffy:him and ruffy are best friends.
katie:they don't know eachother very much
Other animatronics
Ruffy puppy COMING SOON!
Katie the bunny COMING SOON!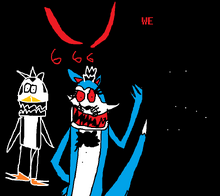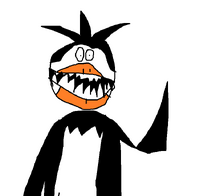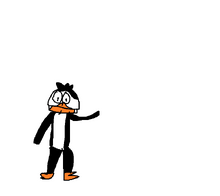 Ad blocker interference detected!
Wikia is a free-to-use site that makes money from advertising. We have a modified experience for viewers using ad blockers

Wikia is not accessible if you've made further modifications. Remove the custom ad blocker rule(s) and the page will load as expected.