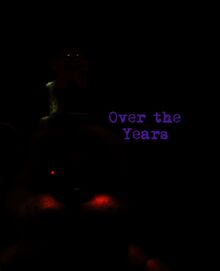 Over the Years is a chapter book the tells the intire FNAF story from MarioVsSonicFan's (The Author) Eyes. It might answer some questions that were never asked and for what might be "in the box". This will be a real book but will not be published because of copyright from Scott Cawthon. The planned release date is sometime later in 2016.
The Book
(Not yet Release)
Ad blocker interference detected!
Wikia is a free-to-use site that makes money from advertising. We have a modified experience for viewers using ad blockers

Wikia is not accessible if you've made further modifications. Remove the custom ad blocker rule(s) and the page will load as expected.