Ad blocker interference detected!
Wikia is a free-to-use site that makes money from advertising. We have a modified experience for viewers using ad blockers

Wikia is not accessible if you've made further modifications. Remove the custom ad blocker rule(s) and the page will load as expected.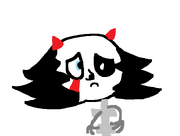 ----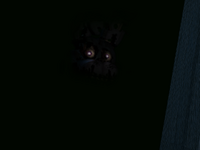 It could be there...
This article is a stub, please fix it by expanding its content, aslong as you have permission from the creator, unless this is your page, then go ahead and edit to your delight!
---
were you looking for the last 2 snowstrucks, Snowstruck Destruction or Toy Snowstruck?
Phantom Snowstruck is a phantom version of Snowstruck.
Backstory
Edit
After being caught kissing the nightgaurd to keep him safe, the animatronics (except Foxy) rip off her arms, legs, tail, and body, so the only part (outside not endoskeleton) that is visible is her head and the rest is her endo skeleton. She doesn't hug or kiss you, she scares you with a smile, then you get 1 minute with no animatronics.
Phantom Snowstruck, Nightmare Snowstruck, and Toy Snowstruck have nicknames
Toy: Toystruck, Phantom: Phonestruck, Nightmare: Nightstruck
Sometimes when Foxy is about to scare you, Phantom Snowstruck hurries to you and smiles at you to save you.