Puppet Ed
Character Information
Species
Puppet
Gender
Male
Color
Orange
Status
Alive
Appearance
He looks like normal Ed except his "E" on his shirt is replaced with the letter "H" it is unknown what this stands for,maybe it stands for "Him".He also has more puppet-like features.
History
Thirty years after Ed's Funhouse closed,One carpenter decided to start a business,a business that would change his life,forever.....
He then made Puppet Bubble and Puppet Ed.
Personality
Puppet Ed tends to scream very softly while preforming in front of kids.
Trivia
He is always in a hurry.
He loves music.
He is insane.
Gallery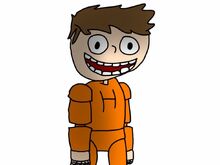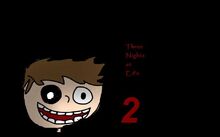 Ad blocker interference detected!
Wikia is a free-to-use site that makes money from advertising. We have a modified experience for viewers using ad blockers

Wikia is not accessible if you've made further modifications. Remove the custom ad blocker rule(s) and the page will load as expected.