Ravage is an antagonist in
Five Nights at Seth's 2
, he seems to be in a state of extreme disrepair.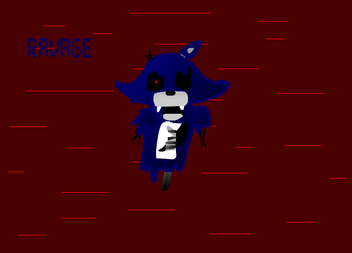 In game
Ravage is a destroyed toy animatronic wolf, his 2 arms are missing with a bunch of wires sticking out. His feet and lower torso and has an endoskeleton spine that is half.
During Five Fearful Nights at RX's, Ravage's design has changed, he has a shiny body and a more bulky appearance, he still has his red eyes.
Role
Ravage will appear in Cam 06 and will be sitting there, after several minutes he will than go to Cam 05 and will stair at the camera. Finally he will appear in the office window, if the player fails to close it he will use his wires to hang himself and jumps at you ending the night.
Trivia
His color scheme is based off of Candy the cat from another FNaF fan game.
Ravage's jumpscare is similar to Mangle from Five Nights at Freddy's 2.
Gallery
Ad blocker interference detected!
Wikia is a free-to-use site that makes money from advertising. We have a modified experience for viewers using ad blockers

Wikia is not accessible if you've made further modifications. Remove the custom ad blocker rule(s) and the page will load as expected.