---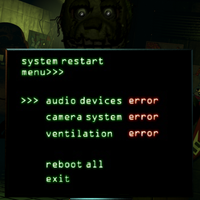 "The systems are in need of rebooting."
This article is a stub. Please help by editing and adding more information to the page. However, you must have permission from the creator of the page, unless you are that said creator, then edit to your heart's intent!
---
Samuel the Sponge is a character in PvzFanatic's original comic "Cephalopods." He is one of the non-cephalopod characters on the show. He appears on this wiki because he is a security guard, working both the day and night shifts.
Personality
Samuel is a little easily startled, and he is nice overall. He likes to be kind to others. He has a crush on the only female cephalopod from Cephalopods, Kate the Cuttlefish.
Appearance
He is a yellow natural-looking tubular sea sponge on a rock. He wears a black hat with the word "SECURITY" on it. He has green pores.
Trivia
He is a non-anmatronic, sentient animal.
He is the only fan on character from a source other than FNAF on this wiki.
There are no animatronics or puppets or ghosts at the location he works at.
Ad blocker interference detected!
Wikia is a free-to-use site that makes money from advertising. We have a modified experience for viewers using ad blockers

Wikia is not accessible if you've made further modifications. Remove the custom ad blocker rule(s) and the page will load as expected.