---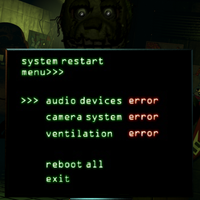 "The systems are in need of rebooting."
This article is a stub. Please help by editing and adding more information to the page. However, you must have permission from the creator of the page, unless you are that said creator, then edit to your heart's intent!
---
Sanic(Sanikku) is an antagonist in Five Nights at Sanics. He is stupid and was Born in 2010. He is the fastest character able to travel faster than light. He will be voiced by Hyper Anon when the game comes out. He can turn into Super Sanic when combining the 7 kayoss emeralds. He will die in a future game. He will apparently appear in all the Five Nights at Sanic's games. He is very energetic and the first on to move. He can go Hyper Sanic by finding the soopah emeralds and the mastah emeralds. He can turn into dark sanic and mlg sanic but hyper,dark,and mlg will be used in a future game. He appears everywhere in Sanic Land.
Personality
Sanic is usually helpfull to his other friends. He is very stupid and is usually with some other people. He is usually caring because he want to make you part of Sanic family.
Ad blocker interference detected!
Wikia is a free-to-use site that makes money from advertising. We have a modified experience for viewers using ad blockers

Wikia is not accessible if you've made further modifications. Remove the custom ad blocker rule(s) and the page will load as expected.