---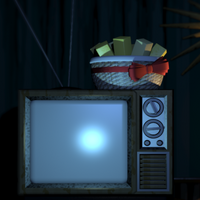 "Thank you for selecting: Exotic Butters"
This page is a joke page, which means it's not meant to be taken seriously at all. Joke pages are typically silly dumb ideas that'd never work or ideas that aren't meant to be taken seriously at all.
---
"We, are The Fredbear Profile Picture Kingdom... and we, will rule the world, and take over your avatars and profile pictures!" - GaoFredbear333
Standard Ranks
Trainee
Rank Requirement: 1 Edit
A Fredbear in training.
Soldier
Rank Requirement: 200 Edits
A trained Fredbear, that is now allowed to go into battle.
Experienced Soldier
Rank Requirement: 500 Edits
A Fredbear that is very experienced, also given special weapons and access to more animatronic heads to attach to themselves and bite people with.
High Ranks
General
Rank Requirement: 1000 Edits
A Fredbear that is put in the rank of a general, many dangerous heads coming out of them that can bite through even the thickest of metal, and can command soldiers as they wish.
Enhanced Super Fredbear
Rank Requirement: Be A Good Friend Of The Beast
A Fredbear that has been experimented with, given superpowers, and the ability to crush endoskeletons at their wiil, these are Enhanced Super Fredbears, mutated and powerful as heck.
[MORE TO BE ADDED]
Special Ranks
The Beast
The Beast is the ultimate Fredbear, possessed by the devil himself, he is gigantic, many heads with sharp teeth coming out of him, swift, powerful, and super scary.
[THIS SPECIAL RANK HAS ALREADY BEEN TAKEN]
The Great Knight
This Fredbear is given super special Godly Fredbear Armor, and has a giant sword that can cut through almost anything, and protects the king for his whole life.
[THIS SPECIAL RANK HAS ALREADY BEEN TAKEN]
The King
The ruler of the kingdom, he is given godly powers, he can summon red lightning at any time, given a royal fredbear chair, however he sleeps in his chair alot, and takes forever to wake up, so the great knight protects him.
[THIS SPECIAL RANK HAS ALREADY BEEN TAKEN]
Members
Enderspring - The Beast
Ivan the iguana - The Great Knight
Gaomon333 - The King
Gallery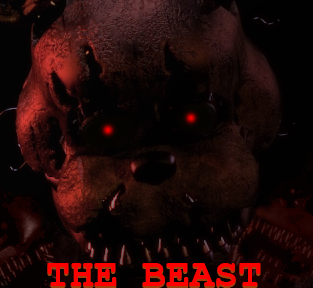 Requirements To Get In
A profile picture of Fredbear, as GaoFredbear333 calls it (its our official name for now)
Our trust.
A test fight against the beast, if you survive at least 5 seconds, you're in.
A promise to never break our rules.
Ad blocker interference detected!
Wikia is a free-to-use site that makes money from advertising. We have a modified experience for viewers using ad blockers

Wikia is not accessible if you've made further modifications. Remove the custom ad blocker rule(s) and the page will load as expected.