Ad blocker interference detected!
Wikia is a free-to-use site that makes money from advertising. We have a modified experience for viewers using ad blockers

Wikia is not accessible if you've made further modifications. Remove the custom ad blocker rule(s) and the page will load as expected.
This is Theminecraftkid's eBay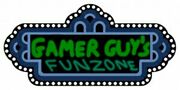 Items on sale
Edit
Mint Condition Kingslayer Experience band *working condition*
Mint Condition Freddy Fazbear's Pizza band *working condition*
Working Kingslayer Experience 3-stage (Gamer Guy, B-ball Bear, Gwen Bunny)
Working 1st gen. Gamer Guy (Jammin Joe) from Jammin' Joe's Diner
Working 2nd gen. Gamer Guy
Working 1st gen. Mr. Junk-Gunk from Gamer Guy's FunZone
Sold an old Kingslayer 3-Center Stage to Merle Chanter. He converted it into a Cutting Crew Stage and sold it back to me for 9/10 the cost.
Sold a 2nd Generation Gamer Guy to Lindsay, She converted it into a Tinsay prototype and sold it back to me so I could duplicate it, which I did.
Sold a Kingslayer Stage to a "Flora The Ferret's Premium Pizza", I seem to be selling a lot of those stages to them, I have no idea why though.
---
More will be added
---