This is Theminecraftkid's eBay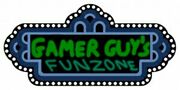 Items on sale
Mint Condition Kingslayer Experience band *working condition*
Mint Condition Freddy Fazbear's Pizza band *working condition*
Working Kingslayer Experience 3-stage (Gamer Guy, B-ball Bear, Gwen Bunny)
Working 1st gen. Gamer Guy (Jammin Joe) from Jammin' Joe's Diner
Working 2nd gen. Gamer Guy
Working 1st gen. Mr. Junk-Gunk from Gamer Guy's FunZone
Sale Log
Sale #1
Sold an old Kingslayer 3-Center Stage to Merle Chanter. He converted it into a Cutting Crew Stage and sold it back to me for 9/10 the cost.
Sale #2
Sold a 2nd Generation Gamer Guy to Lindsay, She converted it into a Tinsay prototype and sold it back to me so I could duplicate it, which I did.
Sale #3
Sold a Kingslayer Stage to a "Flora The Ferret's Premium Pizza", I seem to be selling a lot of those stages to them, I have no idea why though.
---
More will be added
---
Ad blocker interference detected!
Wikia is a free-to-use site that makes money from advertising. We have a modified experience for viewers using ad blockers

Wikia is not accessible if you've made further modifications. Remove the custom ad blocker rule(s) and the page will load as expected.