Ad blocker interference detected!
Wikia is a free-to-use site that makes money from advertising. We have a modified experience for viewers using ad blockers

Wikia is not accessible if you've made further modifications. Remove the custom ad blocker rule(s) and the page will load as expected.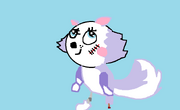 ---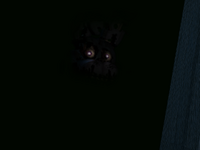 It could be there...
This article is a stub, please fix it by expanding its content, aslong as you have permission from the creator, unless this is your page, then go ahead and edit to your delight!
---
Were you looking for Original Snowstruck? Snowstruck Destruction
Toy Snowstruck is a toy version of snowstruck.
Backstory
Edit
The animatronics thought that the kids would hate Snowstruck in the new Freddy Fazbear's, so they fixed her up and made her a toy animatronic. The kids loved her, but straight after eating pizza, they would go up to her and touch her. Apparently, when she is touched by hands covered in pizza, she is powered up. She is a little more different, Instead of hugging you, she kisses you and then you have TWO MINUTES.
Appereance
Edit
Toy snowstruck has lavender fur. Her scar is stiched up as well. Her 2 front arms are fully furry, her crutch leg is half fixed and so is her back endoskeleton leg.
They still have winter palace
Toy Snowstruck is lavender instead of her original color grey
Snowstruck gets more and more aggressive as her counter parts go up.