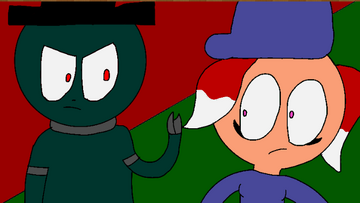 Bracer: Why are we doing this again?
Ashley: U-um it's because we are long overdue for one.
Bracer: God dang it. Fine, all of you know what to do. There are no rules, it's all out. Except for one thing, never ask about future plans (FNAB Remastered). I can't believe I'm working with a human. 
Ashley: Come on, Bracer. It will be fun being asked questions. 
Bracer: Fine, I guess I will give a shot.
Ad blocker interference detected!
Wikia is a free-to-use site that makes money from advertising. We have a modified experience for viewers using ad blockers

Wikia is not accessible if you've made further modifications. Remove the custom ad blocker rule(s) and the page will load as expected.