Welcome to Nyan News, Tronald Dump or Clillary Hinton! Top Story: I ATE AT MCDONALDS!!!1!!!!1!!!!
4 NIGHTS @ MILKEHS
I made a game recently called Four Nights at Milky's.
Its web site is [1]
Video of the Week
https://scratch.mit.edu/projects/127056807/
THAT STUPID SQUIRREL!
Four Nights at Milky's Character Request Board
Want your character in meh game? Here's an example form to show you how to comment and ask..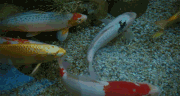 Name: Fishy
(image)
Other Info: He swims in a tank with many other fish.
Ad blocker interference detected!
Wikia is a free-to-use site that makes money from advertising. We have a modified experience for viewers using ad blockers

Wikia is not accessible if you've made further modifications. Remove the custom ad blocker rule(s) and the page will load as expected.