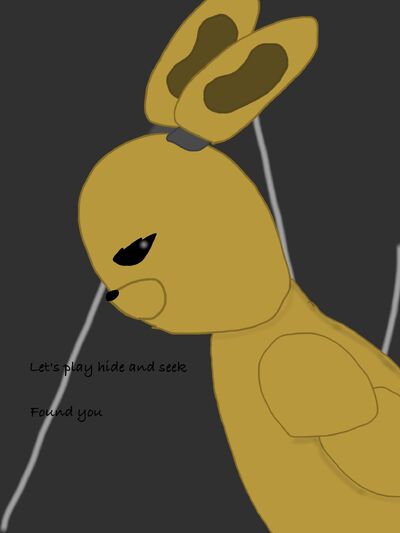 Anyway, this is not some form of Springtrap or Spring Bonnie. I'm afraid it looks too much like it, but I hope you'll enjoy anyway.
This here is Ron. Ron the Rabbit. Although Fluffy is the mascot of this location, no one cares about him, and everyone cheers for Ron, as he's kind of like a secondary mascot. He's really gentle on kids. Not that the other animatronics aren't, but he seems to really be gentle towards the. Many children look up to him, literally, as he's about three feet higher than the average 5 or 6 year old.
Ad blocker interference detected!
Wikia is a free-to-use site that makes money from advertising. We have a modified experience for viewers using ad blockers

Wikia is not accessible if you've made further modifications. Remove the custom ad blocker rule(s) and the page will load as expected.