SpringThing14 made a blog where he shared news weekly, and said people can copy him, so here is my news.
Whenever I have a teaser to put down, this is the place: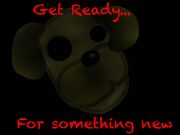 Weekly Art
Every Saturday, I will make a piece of copied and pasted sprites with detail that I like to call art: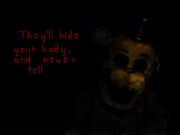 Art requests
Now you may be like: Aren't you the scum who didn't do people's requests? Well, yes... That is very true, but I want to give this another run. You can request pixel art, or just regular.
Coming Soon:Monthly Creepypasta
Hey m8, this ain't out yet. Stop, hey... I said STOP... STOP READING THIS!!!
Ad blocker interference detected!
Wikia is a free-to-use site that makes money from advertising. We have a modified experience for viewers using ad blockers

Wikia is not accessible if you've made further modifications. Remove the custom ad blocker rule(s) and the page will load as expected.