This is a roleplay where you go to
Gamer Guy's Party Arcade FunZone
and hear the animatronics preform. (One of their preformances can be found
here
). My characters are; everyone in the Gamer Guy's Funzone band. Just pick your characters and get started (I will start the preformance). Anyways, enjoy!!!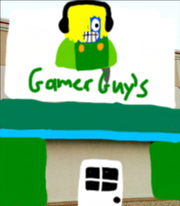 (Also, this is humans only; other than the band at the funzone)
Ad blocker interference detected!
Wikia is a free-to-use site that makes money from advertising. We have a modified experience for viewers using ad blockers

Wikia is not accessible if you've made further modifications. Remove the custom ad blocker rule(s) and the page will load as expected.